Web hosting security best practices needed in 2020 for everyone who want to host websites, must know about the secure hosting providers like bluehost, siteground, hostinger and godaddy and many more out there in the market of web hosting and features offered by them. This article is covering such web hosting security best practices and features available till date.
Introduction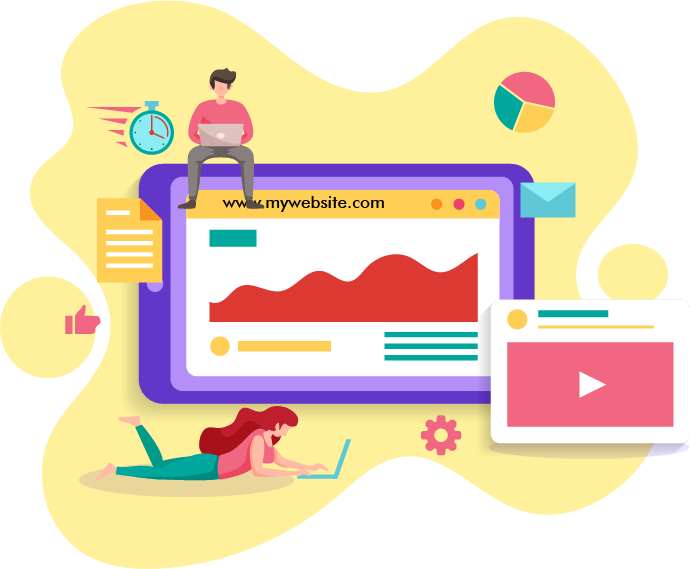 Hey folks,
Everyone wants to increase his/her online presence these days. The easiest way to achieve this by making a website. The website could be about their business, services offerings, online sale, eCommerce or personal portfolio. Such web presence increases their earning as well as making strong engagement with people.
The Website
To make a online presence a decent website needs to be develop. Website must fulfill the aim for which it is developed. For example: a business website must include the product specifications, its features, applications, durability, user manual, warranty, advantages, precautions etc. Similarly a portfolio website of a photographer must include its various expertise to cover subject of photography or work like portraits, wedding photography, or travel photography etc.
Need of Security
As we have discussed above you are showing various aspects and information about yourself and about your work / business. This has lots of personal and professional exposure of you. After sometime your business and your work identified by the website also. Ultimately websites somewhere helpful in the growing career graph.
Some people can put full stop to this by hacking your website and try to steal information or take benefits from your web presence or to harm your identity. To protect your website from various attacks or losses your hosting and website needs to have with some security features.
The Web Hosting
All the websites needs to be put on servers storage space to get accessed 24×7 from all corner of the world. This space is called as hosting. Hosting spaces like land or plot for home. Home is like your website.
The Website Domain
To locate the home on land there is address. With the help of address your home easily located on the earth or in area/city/town. Similarly to locate your website on internet you need a unique identity which is called URL. URL is known as Universal Resource Locator also called as domain name. For example: www.mywebsite.com.
The Web Security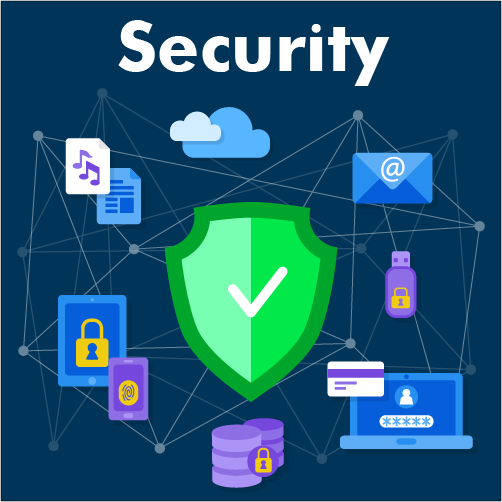 All these three things needs to start and run website online. Which need some security features to protect your website, prevent your information to be stolen, dis-harm your identity or growth.
Before starting a website you need to know the security features needed for your website. This would help you to choose the appropriate hosting plan for your website. Here we are listed some security features checklist before buying a hosting plan.
Some of them may NOT be required for entry level websites but as per increase in online engagement, you need to increase security also. Like for a eCommerce business, website is everything. Website needs to UP all the time 24×7. You cannot afford to loose even a single hit.
Best Security Practices/Features
PCI Compliance
Multi Level Secure Login (Two factor authentication)
Frequent/daily Backup and restore
Multi Level Access permissions for different users levels
Anti spam filtering
Domain privacy protection
Website Firewalls
Our Recommendation for hosting
As per security features, speed and customer support are concern this order is best for different application and need.
Siteground – Fee SSL, Best Customer Support, Highly Secure and Highest Uptime
Bluehost – Fee SSL , Highly Secure, Moderate Customer Support and Second Highest Uptime
Hostinger – Slowest Customer Support, Cheap and Good Uptime
Godaddy – Cheap, Good Customer Support and Good Uptime
Conclusion
You must check following security features with the web hosting plan you are buying. Following security features are not provided by default with the hosting plans. To increase the security you need to spend more money. It is obvious that if your website is earning for you than you don't have problem to spare some money to increase security.
My suggestion is to start with the budget / cheap hosting plan if you are a beginner or just want to start a website. You can also go with the free hosting but "Free things are not come with features" . For the purpose of experiment it is OK, and if you are serious than you should spend some money for it.
After getting positive results from website or getting enough attention to fulfill you goal you can always upgrade your security by upgrading your hosting plan. Even website migration from one host to another host is NOT that difficult.
vectors created by freepik – www.freepik.com